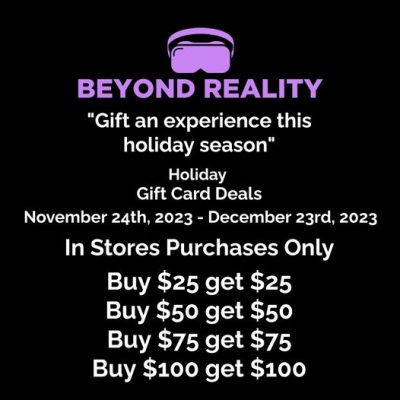 It's never too early to be thinking about the holidays. Give the gift of an experience this year. Beyond Reality offers something fun for anyone. Play together with friends and family! This is truly a one of a kind experience that will create lasting memories.
We like to give our customers deals during the holiday season and we have cooked up a big time buy one get one for you this holiday season. We are taking it a step further allowing you to be able to split purchases on up to four gift cards! For $100.00 you could walk away with 4 $50 gift cards!!!
Deals next Friday see you there!