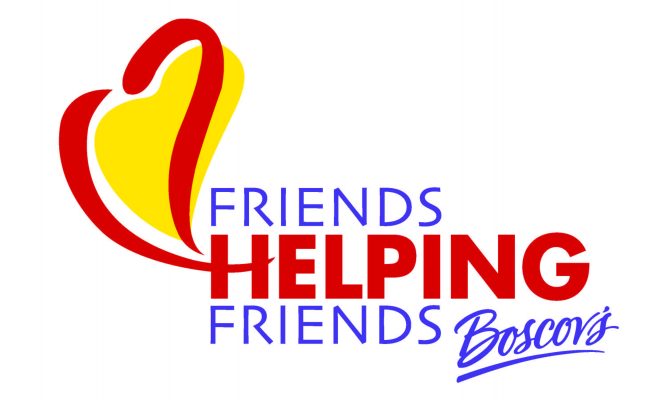 Boscov's invites you to be a part of Friends Helping Friends on Tuesday, October 17, 2017, and earn money for your non-profit organization in a simple and quick way. Friends Helping Friends is free for all participating non-profits with a 501c or 170c1 status.
Each participating non-profit organization will have the opportunity to sell $5 discount passes throughout the months leading up to Friends Helping Friends day. Everyone who purchases a pass receives a 25% discount shopping pass (some limited exclusions apply) for purchases made on Tuesday, October 17, 2017, at all Boscov's locations. In addition, they are eligible to win fabulous register-to-win prizes including shopping sprees and more. 
100% of the shopping pass sale proceeds go to the selling organization. In addition, after Friends Helping Friends day, each Boscov's location will award $100 to an organization selected by random drawing from all the organizations that participated. Boscov's supplies the passes, signs, advertising, and free refreshments served throughout the day in our store during Friends Helping Friends day.
For more information, or to register, please contact Laura DeStefanis, Public Relations Manager, at 315-733-0393 ext. 1202 or [email protected].