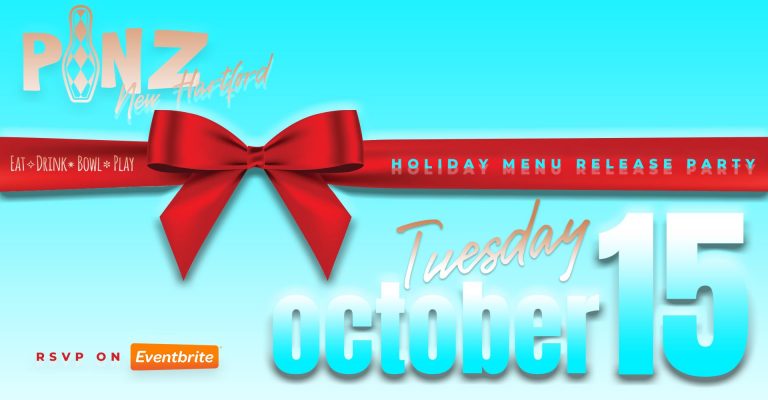 You are invited to a SNEAK PEEK EXPERIENCE of all our Special Holiday offerings! Brand new menu and Brand new Holiday and Party Packages!
Come sample our chef-crafted buffet items and enjoy unlimited video game play and unlimited bowling.
Take advantage of our onsite BOOK EARLY & SAVE promotion. Receive unlimited game play for your ENTIRE GUEST LIST just for attending!
Let PiNZ help you throw the party of the year!
Join us at our Holiday Release Party on Tuesday, October 15th from 5pm – 8pm where you can experience why PiNZ is the perfect venue for all your corporate outings.