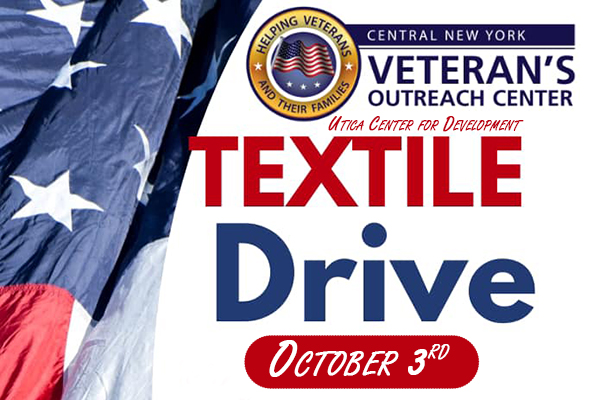 Join the Utica Center for Development, Central New York's Veteran's Outreach Center for a Textile Drive on October 3rd from 10 a.m. to 4 p.m. in the parking lot by PiNZ.
Accepted Items:
Clothing of all types and conditions
Sheets
Blankets
Comforters
Towels
Draperies
Table Linens
Footwear
Hats
Gloves
Scarves
Purses
Bags
Belts
Ties
For more information regarding the Textile Drive call 315.765.0975 ext. 202.