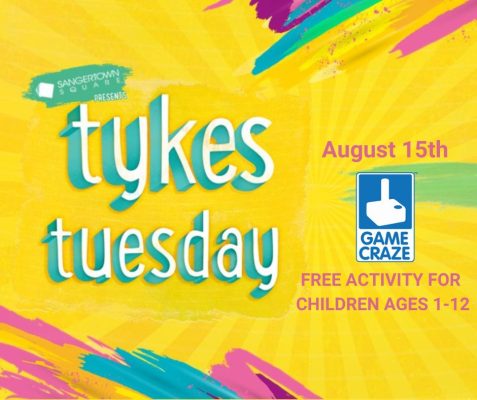 Game day! Play retro video games and yard games with Game Craze on August 15th from 11:oo AM – noon!
Date: August 15th
Time: 11:00 AM – noon
Location: Soft Seating in front of Famous Footwear
Register for Event: 
Tykes Tuesday: Game Craze
About Tykes Tuesday: Tykes Tuesday is back! The fun starts July 11th. The kids' program is free, open to the public, and is best suited for children ages 12 and under. Registration is required.
Click to learn more about this year's Tykes Tuesday.