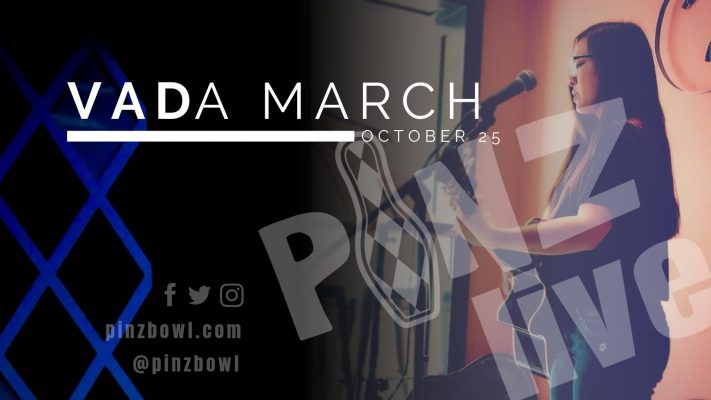 Vada March is an acoustic singer-songwriter from Upstate New York. Gigging for many years, she has player around Upstate NY extensively—including many gigs in Buffalo, Syracuse, Clinton, and Little Falls.
Starting out by posting YouTube covers in her early teenage years, Vada's supporters have had the opportunity to watch her mold her craft. Although her artistry is described by some as a "female Ed Sheeran" and the "up-and-coming strong female Alanis Morissette of her generation", her "sweetly soulful" voice is uniquely her own.
Drawing inspiration from an eclectic range of genres and artists, Vada continues to prove that the singer-songwriter genre does not need to be a monotonous one.
October 25 from 9pm – 12am