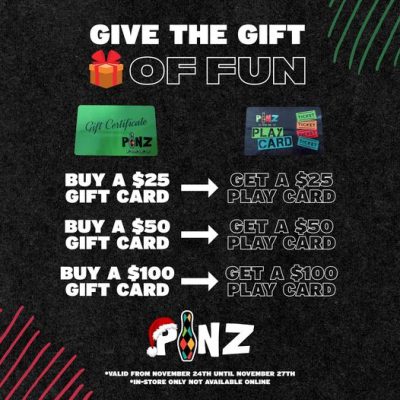 Receive a 100% MATCH for PiNZ gift cards with an equal-value play card this Black Friday Weekend only!
Buy a $25 gift card and get a $25 play card for FREE!
–
This offer is only going to be available IN-STORE from Friday, Nov. 24th until Monday, Nov. 27th, so don't miss out!