Fall is such a fun season, it not only includes pumpkins and Halloween, but it also includes Thanksgiving! The fall colors are perfect for spreading fall warmth throughout any house! Plus, the odds are, the fall decorations will still work with your Halloween and Thanksgiving decorations. Here are a few fall decoration finds throughout Sangertown Square!
Halloween
Jack Skellington Pumpkin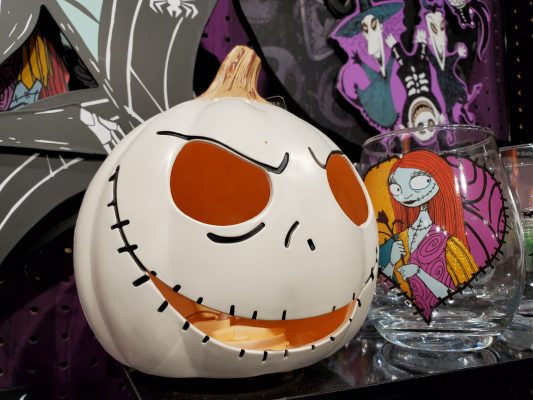 If you're looking for a little fall and Halloween fun at the same time. Spirit Halloween has this fun 'Jack Skellingtown' pumpkin head decoration. It's a perfect mix of fall and Halloween with it looking like Jack's face is carved into a pumpkin.
2. Halloween Wreath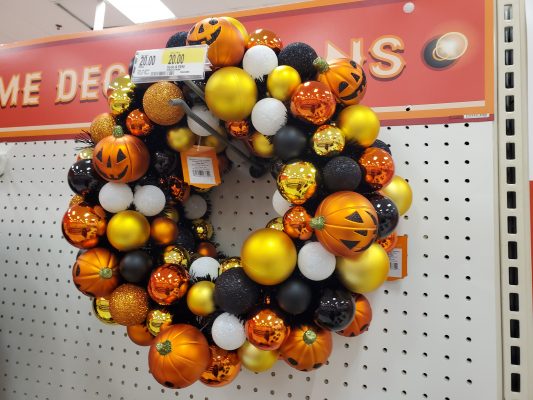 I always have some kind of welcoming decoration on my front door. This Halloween wreath from Target is perfect with the mix of orange, yellow, and black bulbs.
Fall
1. Pillows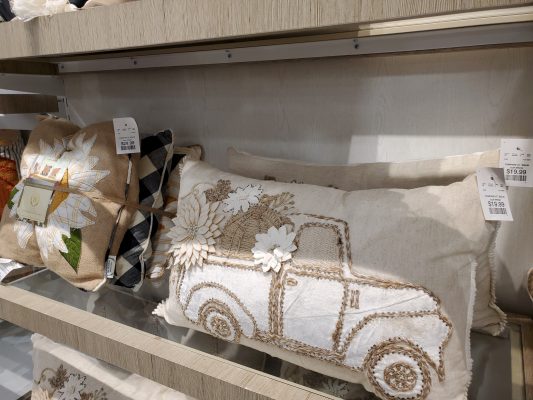 Don't want to change your throw pillows out monthly? This cute truck pillow from HomeGoods is perfect! With it's neutral colors and fall flowers and pumpkins in the back of the pickup truck make just the right statement from September through November.
2. House Decor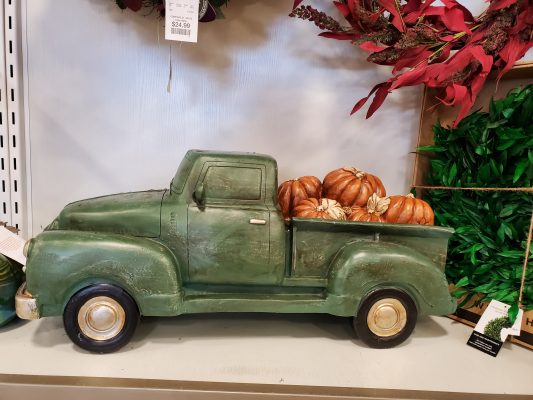 Everyone knows the pickup truck and Christmas tree decor, now HomeGoods has a twist and instead of tree there's pumpkins! I love this vintage look for fall, it take you back to quieter times and reminds me of pumpkin patches!
Thanksgiving
1. Thankful Sign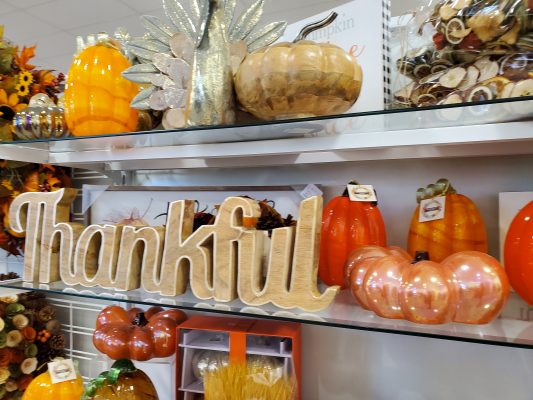 After Halloween I move right into my Thanksgiving decor and this Thankful sign from HomeGoods would be perfect for any mantel.
2. Candle Holders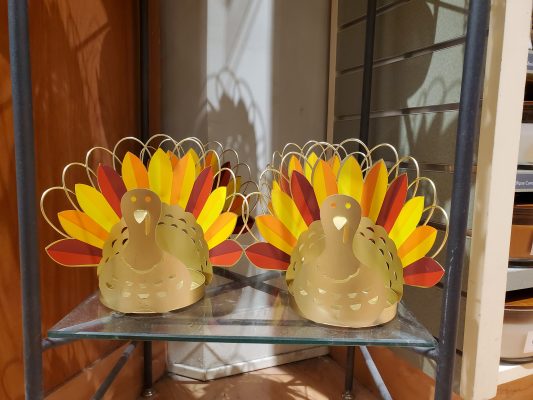 If your looking for the perfect candle centerpiece for your Thanksgiving table this year, Yankee Candle has them! These vibrant turkey candle holders are perfect for their tumbler candles.
Whether you're looking to decorate for fall, Halloween, or even Thanksgiving, you will find great options at Sangertown Square! If you time it just right, you might be able to find a deal or 2 on the decor! So, make sure you check out our sales page and follow us on facebook, instagram, and twitter for the latest news, promos, and more! Happy fall y'all!