Mouthwatering Eats
January 12, 2022

|

IN Food
Sangertown Square has a variety of mouthwatering eats that will suit every appetite. Whether you're looking to eat healthy or enjoy food with a flair, guests are sure to find the perfect dish to satisfy their hunger. Here's a list of mouthwatering eats!
1. Black N' Blue Burger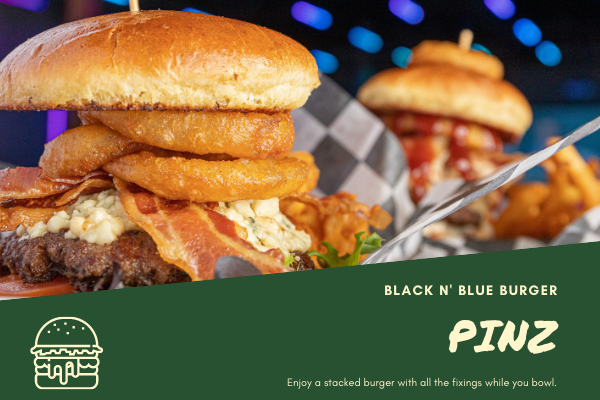 Enjoy this savory burger topped with onion rings, tomato, spring mix, bleu cheese crumbles and bacon at PiNZ. Served with a side of fries this delicious burger is sure to feed your hunger.
2. Bourbon Chicken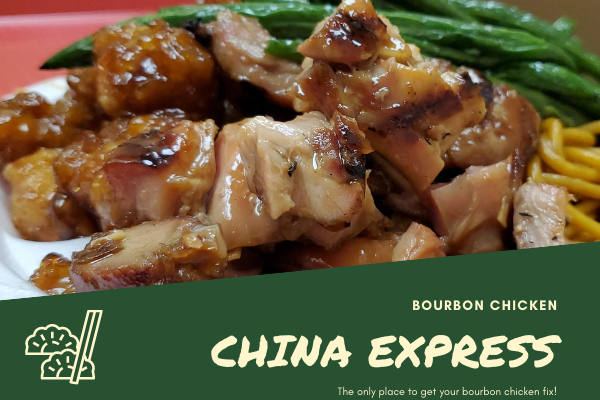 The only place to find Bourbon Chicken is at China Express. This number one requested dish is a favorite of many. Enjoy tender pieces of chicken covered in a bourbon glaze. Add a side of lo mien and a freshly cooked vegetable side for a combo meal!
3. Chicken Riggies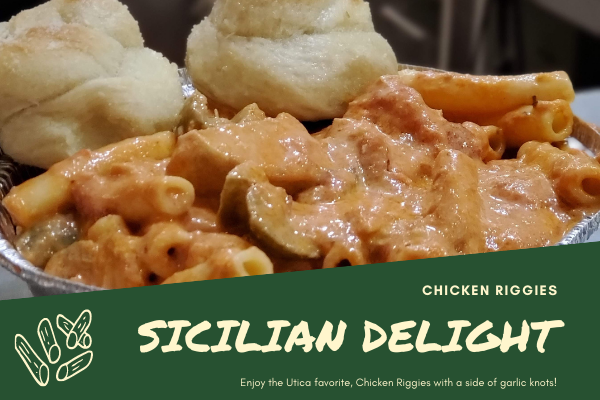 Chicken Riggies are a must in the Utica area and Sicilian Delight knows that. Enjoy their creamy chicken riggie sauce with just enough spice over a bed of pasta. Top it off with a garlic knot or 2 on the side to help scoop up the medium spiced sauce.
4. Veggie Delight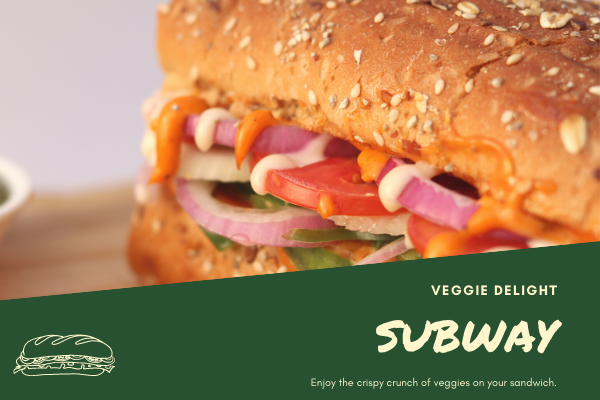 If you're trying to eat healthy, the Veggie Delight packs a punch of nutrition with a rainbow of veggies. Plus you can top it off with your favorite dressing from Subway.
5. Snowball Nuggets
This buttery sweet treat from Auntie Anne's is seasonal. Grab a large cup of Snowball Nuggets and add a sweet lemonade to wash it down as you take a snack break from shopping.
6. Acai Dulce Bowl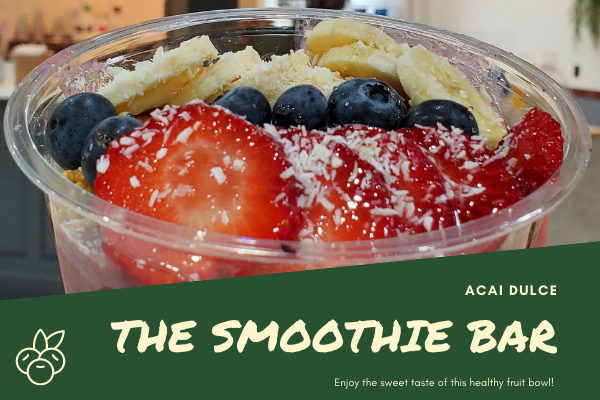 If you're looking to eat healthy but want something filling visit The Smoothie Bar and order the Acai Dulce Bowl. This fruit bowl is not only packed with Acai, the power fruit, but it contains granola, strawberries, blueberries, bannana, chia seeds, and coconut shavings. Sweeten those taste buds and curb your hunger with this powerful fruit bowl.
7. Poke Bowl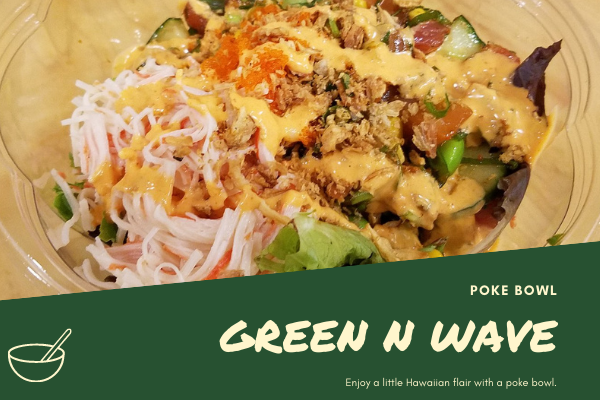 Choose a 2 or 3 protein tangy Hawaiian poke bowl from Green N Wave if you're looking to satisfy your hunger. Choose lettuce or rice for the base, pick your proteins ranging from chicken to crab, and then add your vegetables and toppings!
So now that you have a list of your highly recommended favorites, what are you ordering the next time you visit Sangertown Square?