I'm not letting the world's current situation stop us from celebrating St. Patrick's Day on March 17th! There are plenty of ways to celebrate in fun safe way and I have a few suggestions to help!
Rainbows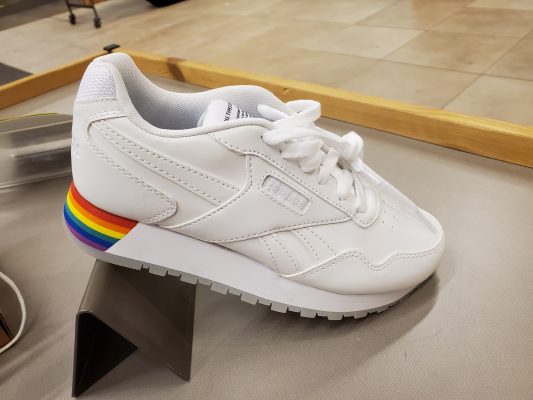 St. Patrick's Day doesn't mean you absolutely have to wear GREEN. This year change it up and add the rainbow to your green! After all, they say the pot of gold is at the end of the rainbow! Put a little rainbow in your step with these Reeboks from DSW.
Masks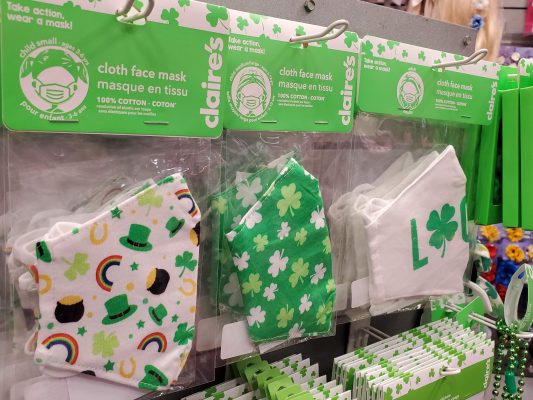 St. Patrick's Day falls on a Wednesday this year and if your child has classes in person they will love these fun holiday masks from Claire's! Not only are they festive but they will help keep them safe!
Décor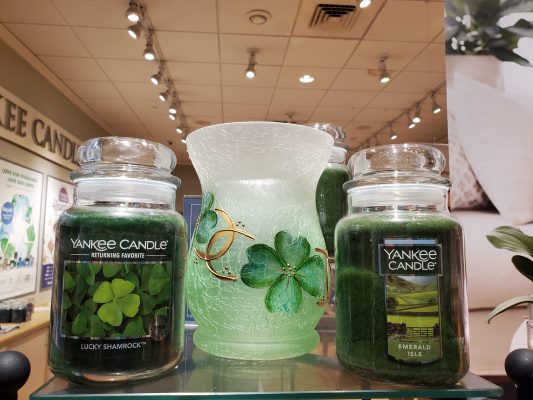 The annual parade might have been canceled again this year, but don't let that stop you from celebrating at home! Decorate your house with this beautiful shamrock candle holder from Yankee Candle and light one of these candles to help dream of the Emerald Isle as you celebrate.
Clothing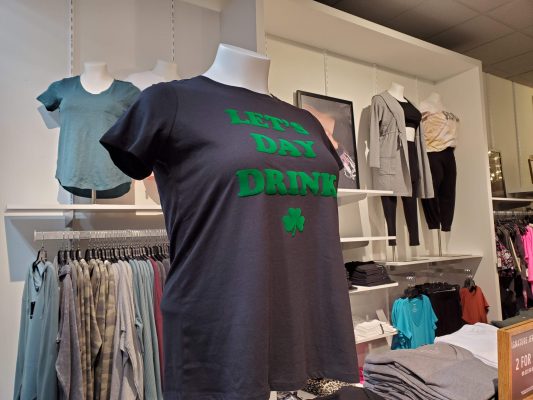 Obviously everyone loves the fun shirts to celebrate St. Patrick's Day. The shirt pictured here can be found at Torrid. But their not the only location to have fun tees for the holiday. If your looking for your little ones, head over to The Children's Place the store is currently 40%-60% off and they have adorable holiday shirts for your littles. Plus, Claire's has fun festive socks and tulle skirts!
Let's Get Lucky Event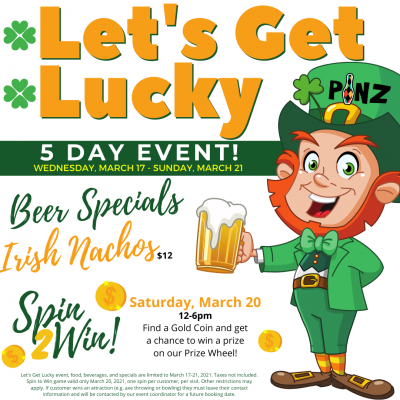 Last year's fun was cut short due to the pandemic. But PiNZ isn't letting them stop the fun this year! Join PiNZ for a 5 day event starting on March 17th! Celebrate St. Patrick's Day safely with beer specials and Irish nachos! Plus on Saturday, March 20th from 12pm – 6pm if you find a Gold Coin you get the chance to Spin 2 Win!
So decorate your house, grab your green and rainbow clothing and head over to PiNZ and celebrate with your family! Don't forget your fun festive St. Patrick's Day mask from Claire's! Sláinte!