September 20th is National Pepperoni Pizza Day and it made me wonder what type of pizza everyone likes to order from Sicilian Delight when they are here shopping. Personally, I have the tendency to order a pepperoni or garlic slice every time. However, if I'm ordering for our office, I  order pepperoni or the capri pizzas to feed everyone. So with all these thoughts, I created a survey and shared it with through our weekly email to shoppers and on social media. Are you curious what the results were?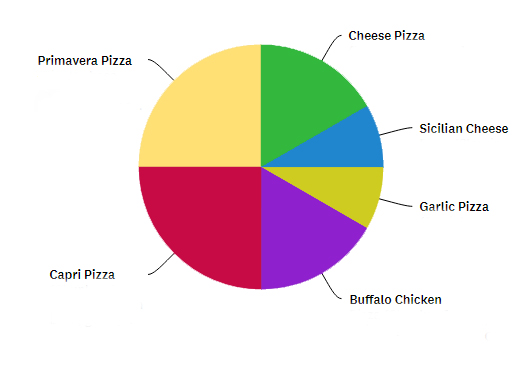 The survey included 10 different types of pizza from Sicilian Delight and it included some of their well known slices including Buffalo Chicken and Chicken Bacon Ranch.  Primavera Pizza, which is topped with Ricotta, broccoli, spinach, tomatoes, mozzarella cheese, and romano cheese tied at 25% of the vote with Sicilian's Capri Pizza, which has tomatoes, fresh basil, garlic, olive oil, and mozzarella cheese on it. Working here at Sangertown, I can say I have had both and they are great, but I prefer the capri!
Not far behind on the list were Sicilian Delight's buffalo chicken pizza and basic cheese pizza each receiving 16.67% of the votes. Their sicilian cheese pizza and garlic pizza each received 8.33% of the votes.
Now, I ran this survey through Sangertown Square retailers as well and the most preferred was Sicilian Delight's buffalo chicken pizza which I'm not surprised. I know several people throughout the center that have that as their go to slice when they eat there.
It's the weekend and with all this pizza talk, I think you know what I'm planning on having for dinner tonight! The one question for my household is, cheese, pepperoni, or garlic? Don't know what you're having? Check out their current specials and remember, they are offering curbside pickup!