Mother's Day is May 8th! It's time to celebrate mom and all she has done for you and what she means to you. Whether you're looking to treat her to some of her favorites or give her a gift with special meaning for the two of you, you're sure to find it here at Sangertown Square. Here's our gift guide on where to go and what you can find!
Pandora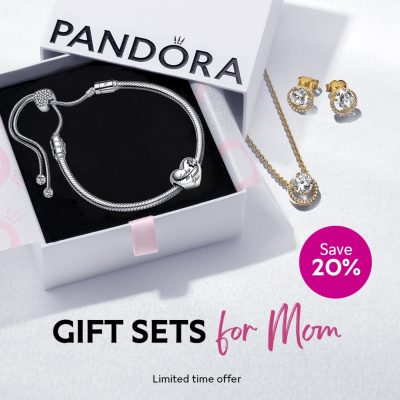 At Pandora you will find the perfect gift for Mom. Find a charm that represents something special for the 2 of you that she can add to her bracelet. Or if she doesn't have a bracelet pick up one of the beautiful gift sets and save 20% off while sets last.
Yankee Candle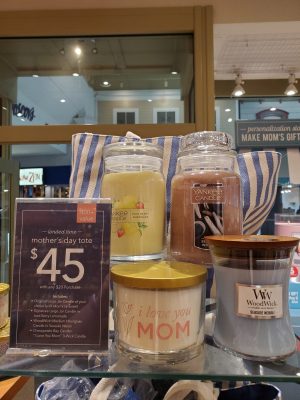 Yankee Candle has a great Mother's Day tote for only $45 with any $20 purchase. Plus the tote includes an Original Large Jar Candle of your choice! So make sure you pick out Mom's favorite fragrance! If you're looking to make your gift a little more personal, add a personal photo to customize the Large Jar Candle for an additional $5!
Beyond Reality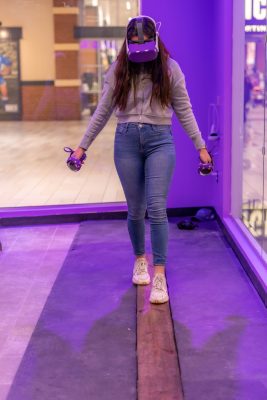 If you're looking to spend some quality time with Mom and have fun treat her to Beyond Reality. Whether it's just the 2 of you or maybe you, your siblings and mom, a virtual reality escape room is a great way to strengthen your bond and have fun.
Bath and Body Works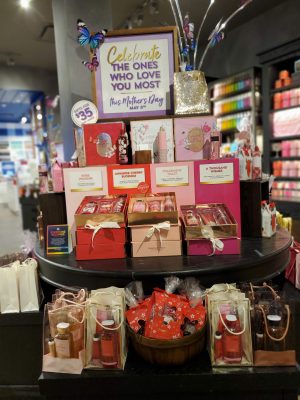 Celebrate Mom with a gift of her favorite body care from Bath and Body Works. Find various gift sets at different price points to fit your budget and still make Mom feel special on Mother's Day.
This is just a sample of the great gifts you can find Mom at Sangertown Square. Whether you're looking for gourmet chocolates from Boscov's, or the perfect card that says it all from Target you're sure to find it when you visit Sangertown Square in search of the perfect gift for Mom. Happy Mother's Day to all the mom's out there!