Shop Small Spotlight: China Express
November 8, 2021

|

IN Food, Shop Small
Sangertown Square is shining a spotlight on our local small businesses leading up to Shop Small Saturday on November 27th. We are pleased to introduce you to Peter, a New Hartford resident and the owner of China Express.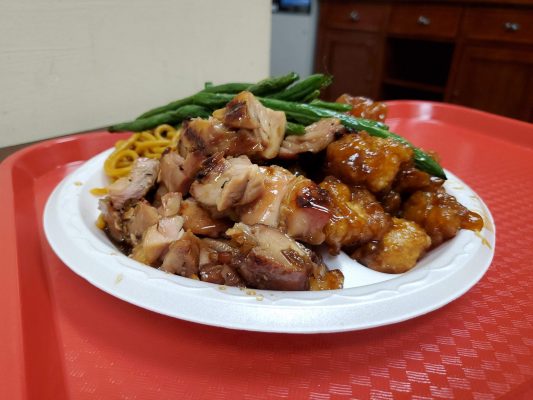 Peter first opened his business at Sangertown Square in 1996 under the name Flaming Wok.  About 7 years ago he rebranded and remodeled his eatery and opened China Express. The Chinese eatery has been a staple in Center Court for 25 years. When Peter selected Sangertown Square for his eatery he chose it for the location and strong number of Sangertown Square visitors.
When asked what makes his eatery unique he said "the bourbon chicken". His location is the only Chinese restaurant in the area to serve bourbon chicken. Peter expanded his business over the last year by adding delivery options through DoorDash and Ubereats to increase  accessibly to his Chinese eatery. His popular 3 meats with rice or lo mien combo meal is an affordable hit for customers. Peter enjoys providing a good meal at reasonable prices for for his customers, including the local students who frequent his eatery for lunch each week.