Sangertown Square is shining a spotlight on our local small businesses leading up to Shop Small Saturday on November 27th. We are pleased to introduce you to Courtney the owner of i-Candies Fashion Boutique.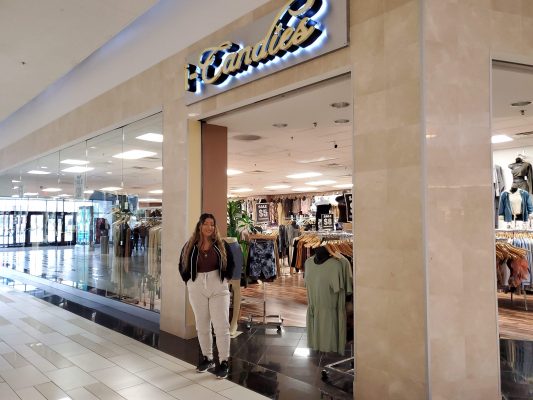 i-Candies Fashion Boutique is located across from PiNZ inside Sangertown Square. Specializing in clothing and accessories for women and juniors including special occasionwear customers are sure to find apparel at great prices.
For almost 9 years, Courtney and her team have created a welcoming atmosphere for customers by assisting them as they shop for everyday clothing or for special occasions. She chose to open the boutique at Sangertown Square because its in a "prime location for our area". When the store first opened in 2013 it was located in the Target wing. Now i-Candies has gradually expanded throughout the years into its current location by PiNZ.
Courtney's advice for young entrepreneurs is to "never give up" and to "put your all into it". Times will get tough be you find a way to make it happen and work.