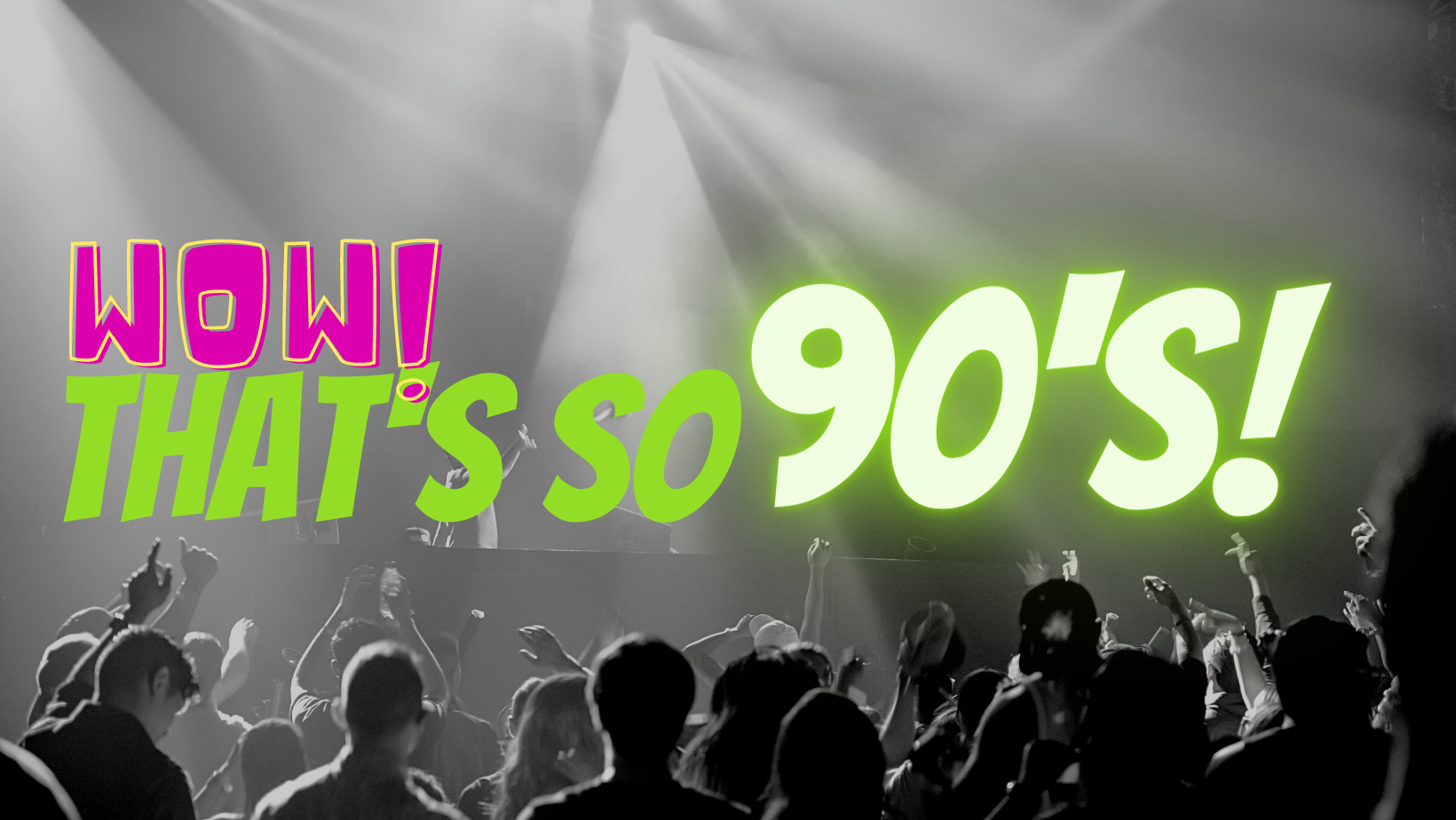 Sangertown Celebrates the 90's
April 7, 2021

|

IN Shopping
The 90's seem just like yesterday for some but, believe it or not it's been awhile! As you visit various venues throughout Sangertown Square you can see clothing styles and more flashing back to the decade of MTV, "Friends", and cartoons. It's hard to not get nostalgic about the 90's, especially if it was the heart of your childhood, so I thought I would share with you some of the great 90's finds here at Sangertown Square.
1. "Friends"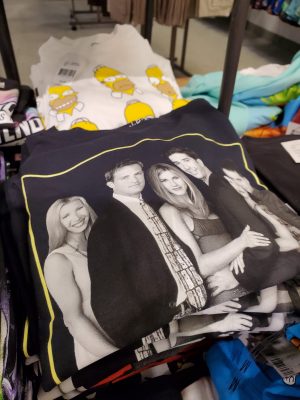 "Friends" debuted in 1994 and ran successfully for 10 seasons! After celebrating their 25th anniversary in 2019 the reruns and want for memorabilia are still going strong. You can find a "Friends" tee like the one pictured at Boscov's. However, that's not the only place to find your "Friends" gear at Sangertown Square! Make sure you swing by HomeGoods, they have items pop in and out of there quickly like cookie jars, travel mugs and more!
2. "Rugrats"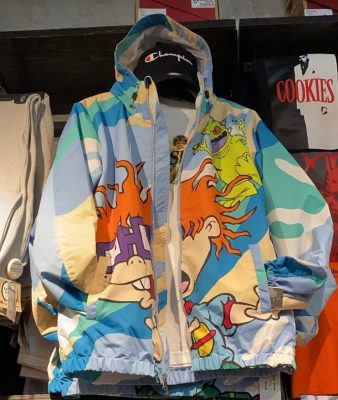 Any early 90's kid remembers watching "Rugrats" on Nickelodeon. A matter of fact it's making a comeback! But if you want to rock out wearing one of your favorite rugrat, visit Zumiez and pickup this lightweight jacket featuring Chuckie and Reptar!  Plus, you can find more "Rugrats" items including the Reptar bars at FYE.
3. Looney Tunes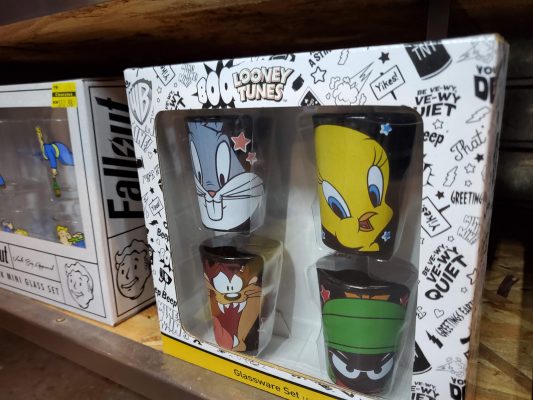 The Looney Tunes have been around what seems like forever! But, if you grew up in the 90's you probably remember having pillows, and wearing clothes with your favorite characters on it. Plus, you can't forget the movie "Space Jam" with Michael Jordan! Spencer's has a 4 piece glassware set for Looney Tunes fans. Plus, you can find other Looney Tunes clothing at Jimmy Jazz!
4. Flannel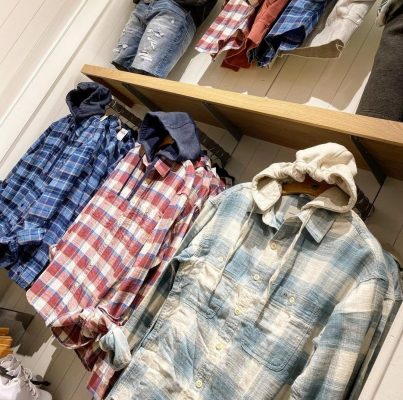 If you were a teen in the early 90's you probably listened to music by "Pearl Jam", "Nirvana" and more. This mainstream "grunge music" lead to grunge fashion which included flannel shirts! If you're looking to replicate the grunge fashion scene head over to American Eagle and pick up some of their new flannel shirts in the latest spring collection!
5. MTV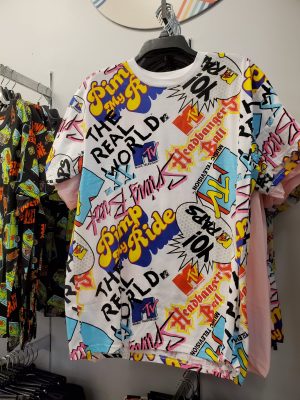 Remember when MTV actually played music most of the time? I do! Plus, I would say it's fair to say they were probably the first to do "reality TV" with "The Real World". You can sport some of your favorite MTV shows and pick up the tee in the picture above from Boscov's. What was your favorite MTV show to watch?
Now that you know where to find your 90's gear, stop in and take a walk down memory lane and pick up a few things that remind you of your childhood.